Healthcare Worker Tax Rebate success stories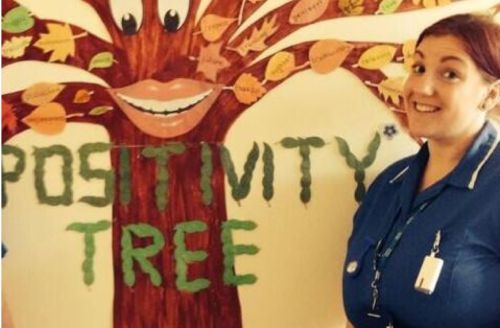 Danielle Smith is a mental health nurse in the Radbourne Unit at Royal Derby Hospital and also the mother of an energetic three year old and has tried many times to get a tax rebate by dealing direct with HMRC, but each time she found she couldn't get any rebate.
"I would not hesitate to use the Healthcare Worker Tax Rebate Service again in the future. All the hard work of chasing on the phone and the costly paperwork that comes with sending letters as well as the added pressure was all taken away from me."
"The process was great - really easy as the form was simple and straightforward. During the process I was kept up-to-date throughout the process so I always knew what was going on."
"I've already recommended Healthcare Worker Tax Rebate to lots of friends and colleagues. I'm aware that one of them got a rebate of over £500."
Click here to read Danielle's story in detail.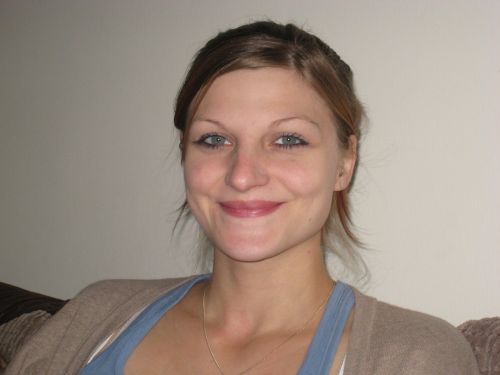 New mum Care Assistant Rebecca Harvey got a refund of over £400 claiming through us, here is what she had to say:
"I came across Healthcare Worker Tax Rebate while searching the Internet. Someone else had mentioned it and I thought I would try. It was really easy. I filled in a form. They sent me the forms to sign. The forms were already filled in. All I had to do was sign and post them back in the envelope provided – a matter of minutes."
"I got £400. I was expecting my first baby and it was really useful. I used the money to pay for all the baby things I needed. I brought nappies, clothes, toiletries, toys and everything needed for my hospital bag."

Rebecca was impressed by the service provided by Healthcare Worker Tax Rebate and has recommended it to her friends. She believes that several people have obtained their own rebates as a result. Rebecca says, "I would recommend it to anyone."
Click here to see Rebecca's story in detail.
Mariahma Hamilton, mother of three and Bank Health Care Assistant, got a nice surprise when checking her inbox - an email that netted her almost £200!
"I really liked the website. I found the calculator very easy to use and was shocked when I saw how much money I could claim back. Shortly after doing so I received a letter that said I qualified for a rebate and only three weeks later I received a cheque for £192! Since then I've been telling anyone I think it will help, I even told the tellers at my bank!"
Click here to read Mariahma's story in detail.
Febe Ordono works as a staff nurse at the North Staffordshire hospital in Stoke on Trent. Following a friend's recommendation, she made a claim through Healthcare Worker Tax Rebate and received nearly £200 back from HMRC towards the cost of cleaning her work uniform.
She said: "I couldn't believe how easy and quick it was to fill out the form. I have told other nurses about it but am surprised at their reaction. I think they do not believe it, but it's true, you can get a tax rebate for the costs of your working uniform."
Click here to read Febe's story in detail.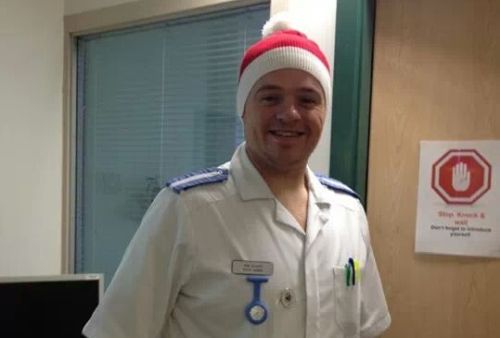 Christmas came early for staff nurse Sam Elliott when he claimed tax back through Healthcare Worker Tax Rebate. Sam was so shocked at the size of the cheque that arrived after he put in a claim through Healthcare Worker Tax Rebate that he had to check the amount was correct!
"The claim process was quick and efficient," said Sam. "Also, it was easy to contact Healthcare Worker Tax Rebate with queries and everyone I dealt with was very nice and very professional. It made the whole process simple."
Click here to read Sam's story in detail.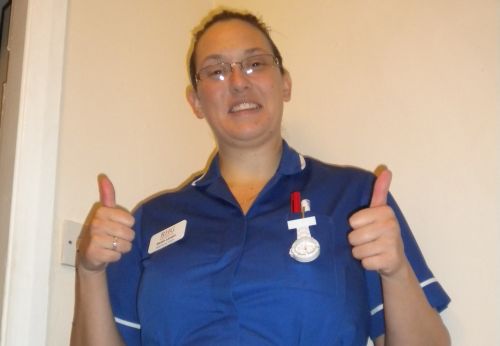 Sarah Larsen, a nurse from Lichfield, got a rebate of £250 after claiming through our site. This is what Sarah had to say about us:
"I never knew I could claim for these. It's shocked me how many people don't know about it. I've now shared it with 200 people on my Facebook page. A lot of my friends have claimed too and they're very happy. The claim process was simple and it was quick. I had my rebate within four weeks."
Click here to read Sarah's story in detail.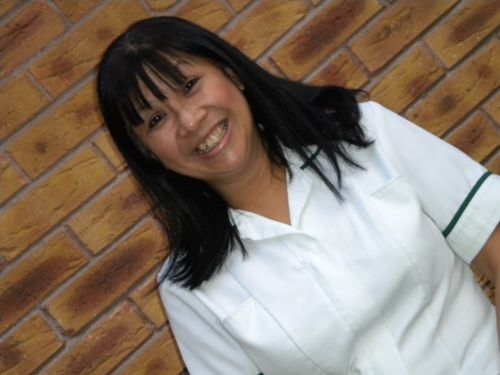 Maggie Hall, a pharmacy technician from Sutton Coldfield, got a rebate of more than £80 after claiming through our site. Maggie was so pleased with her rebate that she passed the word on to six of her colleagues working at Good Hope Hospital in Sutton Coldfield and they have also received tax rebate cheques.
Click here to read Maggie's story in detail.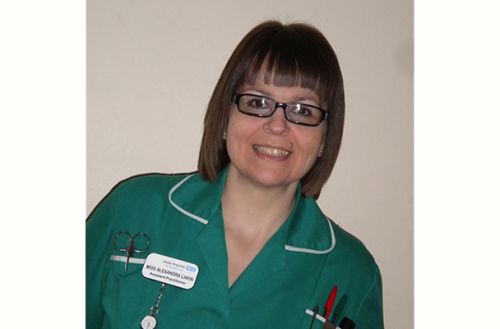 Alexandra Lakin, a nurse from Derby, got a cheque for £80 after using our service.
Alexandra heard about Healthcare Worker Tax Rebate through word of mouth from her colleagues on the ward – she's now liked it on Facebook. Around 15 of the staff have successfully applied for rebates too.
"It was very straightforward to claim and the service was very quick,"said Alexandra.