Royal Pharmaceutical Society - Healthcare Worker Tax Rebate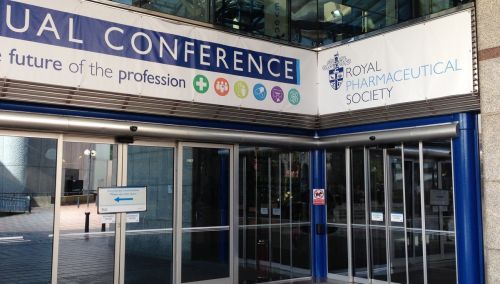 The frontline role in healthcare played by community pharmacies has been highlighted by a survey carried out by Durham University – much to the delight of the Royal Pharmaceutical Society.
The survey found that 89 per cent of the population was found to have access to a community pharmacy within a 20-minute walk, and in the most deprived areas of the country it was even greater with almost 100 per cent of households living within walking distance.

Dr David Branford, chair of the RPS English Pharmacy Board, said: "Community pharmacists provide frontline healthcare in deprived communities. The causes of health inequalities are complex and pharmacists are well-placed to understand and deliver tailored solutions which will work well in the communities they serve.

"The less formal approach and sheer convenience provided by a high street presence means they are a beacon of wellbeing and advice to many who would simply never engage with other healthcare settings. This study confirms their accessibility and the huge potential they have for delivery of quality healthcare to those who need it most."
The Royal Pharmaceutical Society, founded in 1841 by a group of leading London chemists and druggists, is the dedicated professional body for pharmacists in England, Scotland and Wales, and it believes that pharmacists should be the universally-accessible frontline clinical provider of all aspects of pharmaceutical care and the guardians of patient safety and welfare, maximising the benefits of medicines and minimising the risks caused by adverse effects.
In the wake of drug giant Pfizer's recent bid to take over rival AstraZeneca, the society has called on the government to protect the UK's valuable pharmaceutical science base. Professor Jayne Lawrence, RPS chief scientist, said: "We would like to see the UK remain world leading in pharmaceutical science. It is here where pharmacists and pharmaceutical scientists have and continue to develop novel treatments both in the pharmaceutical industry and academic institutions.
"The RPS would like to see a long-term commitment to the research base in the UK whether it's from multinationals like Pfizer or AZ or small biotech firms. We want it to be this country where a scientist makes the next breakthrough and that will only happen if the government incentivises investment in research and development and science jobs, regardless of who is the employer."
If you work in the pharmaceutical sector, you can make the most of your hard-earned salary by taking advantages of tax relief on professional fees, essential publications such as the RPS's Pharmaceutical Journal, and allowances including for laundering uniforms. Click on the box below and enter your details to get the forms to claim. It's really easy to do and you can complete your part of the claim in less than 5 minutes.