HCPC registered? You could be due a tax rebate.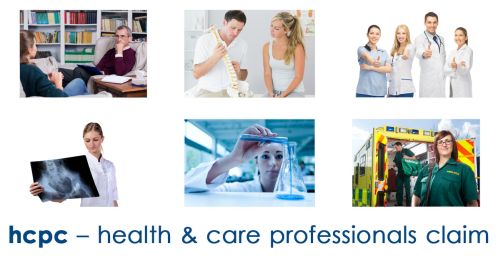 The Health and Care Professions Council (HCPC) regulates health and care professionals – and if you are registered with them you can claim a tax rebate on your subscriptions through www.healthcareworkertaxrebate.co.uk.

The HCPC came into being under the Health and Social Care Act 2012 and, to meet its brief to protect the public, keeps a register of health and care professionals who meet its standards for training, professional skills, behaviour and health. By the way, did you know that in consultations to set up the new body, 81 per cent of the general public felt that the name 'Health and Care Professions Council' could best reflect its role?

It includes arts therapists, biomedical scientists, chiropodists/podiatrists, clinical scientists, dieticians, hearing aid dispensers, occupational therapists, operating department practitioners, orthoptists, paramedics, physiotherapists, practitioner psychologist, prosthetists/orthotists, radiographers, social workers in England, and speech and language therapists

As well as its duty to protect the public, the council also acts on behalf of its registrants/members. One of the ways it does this is thorough consultation – it recently launched a consultation asking for your views on proposed changes to the standards of proficiency for practitioner psychologists. These are the threshold standards for safe and effective practice in the UK. The consultation will run until Friday, October 17, 2014. To comment, go to www.hcpc-uk.org

It also issues regular advice and updates – for example, did you know that all members except social workers in England must now have appropriate professional indemnity arrangements in place as a condition of registration? This is a result of new legislation on the application of patient rights in cross-border healthcare. Most members will already meet these requirements because they will be indemnified either through employers, a professional body, union or defence organisation, directly with an insurer, or a combination of these. However, it is important that members ensure that they have cover in place that is appropriate for their practice.

The good news is that if you are responsible for your own professional indemnity insurance you can claim tax relief on this as well as your HCPC registration and you can backdate your claim over the previous FOUR tax years.
Just visit www.healthcareworkertaxrebate.co.uk and enter your details to get the forms to claim. It's really easy and you can complete your part of the claim in less than 5 minutes.